BEML Launches All-Out Effort To Turn Tide In Defence Biz
By SP's Special Correspondent
Photo Credit: SP Guide Pubns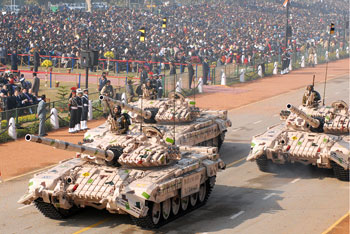 November 24, 2014: With its defence business severely affected by the 'extraordinary' situation surrounding the Tatra Trucks controversy, BEML has launched a vigorous effort to breathe life into it. "All out efforts are under way to reach higher level of indigenisation in defence products," the company recently said in an internal communication. Recognising that it has no assured defence business unlike almost all other DPSUs, the company has evolved a multipronged strategy to revive its fortunes in this lucrative sector. One, it plans to generate more business from OFB and other DPSUs. Two, develop itself as a supplier to the aerospace sector as a new revenue stream in the defence division. Three, prepare to revive its fortunes even in the medium and heavy vehicles areas as due process is followed at the government and CBI level. The situation is dire for BEML: The defence business recorded net sales with Rs 148 crore against Rs 347 crore in 2012-13. BEML subsdiary Vignyan Industries Ltd (VIL) VIL is also planning to explore new avenues in defence manufacture – various types of steel castings used in track shoes for T-72 main battle tanks, ARVs and BMP. The prevailing impasse over the Tatra truck production and supply line has also affected existing infrastructure of the DPSU. One of the major tasks ahead will be to reallocate resources to other verticals and departments for optimum utilisation.