By Lt. General P.C. Katoch (Retd)


Former Director General of Information Systems, Indian Army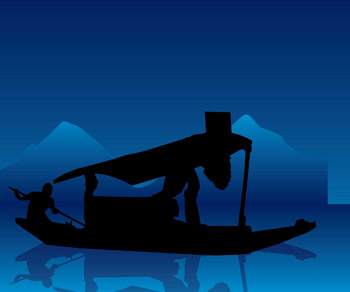 The increased violence in Kashmir Valley doesn't appear to have been as seriously as warranted, especially the institutionalized radicalization of the school going children and the youth. The head of a Think Tank in Delhi who visited the Valley last year was shocked to note a book of class three preaching hatred against non-Muslims. So the pace and mechanics of institutionalized radicalization of the new generation is not very different from Pakistan. That the administration shut its eyes deliberately is a fact. Little surprise that an ex Chief Minister openly preaches secession which is even against the Constitution of J&K. This fellow can be indicted should there be inquiry into the ethnic cleansing of Kashmiri Pandits from the Valley. Today he openly favours Sharia in J&K, which is no different from chiefs or the Taliban and ISIS. The stone-pelting movement is expanding into mass movement like the people's war of China. Violence is set to increase with the hierarchy to offer nothing else than sermons of showing restraints while what the security forces face is hardly covered (see some photos below) while the trussing up of a stone-pelter on a jeep bonnet to rescue besieged polling booth officials, ITBP and J&K Police personnel in face of a marauding mob of stone-pelters yelling to lynch them to death without firing a shot became the rage of criticism for days on end, the paid media and leftist having raising the maximum din.
That the enemy within is well ensconced can be gauged from a serving Rajya Sabha MP posting on Twitter that that no less than 15 Indian politicians are in the net of Dawood Ibrahim. As to the paid media and the so called activists, there is every reason for them to dance like skeletons making love on a tin roof, least the ISI slashes or cuts off their allowances. No surprise that these very same terrorist supporter have absolutely nothing to say about security forces personnel getting mobbed, kicked and slapped by droves of terrorist-supporters-cum-stone-pelters, and nothing about the proposed murder of Kulbhushan Jadhav by the Pakistani army. Of course there is no question of a candle march by JNU for Jadhav, and the 'award wapsi brigade' would actually be celebrating. India is also an exception where despite Armed Forces Special Powers Act (AFSPA) judges rule that army be probed by police and decide upon which weapons security forces should use. Obviously are far removed from ground realities. Shouldn't they be given some field experience in the Kashmir Valley to get first-hand experience of under what conditions security forces are operating?
The April 9 incident relates to the polling in Budgam that was attacked by a mob of some 900 stone-pelters, chucking rocks at the ITBP and J&K Police to restrict voters casting their votes. The grapevine is that this was politically orchestrated by the main opposition party to enable their candidate (ex CM) win, which he eventually did with slim margin. The ITBP boys (nine in number) realized that they would not be able to get out alive and sent an SOS for army help. When the 17-stromg army QRT arrived, they too realized they were outnumbered. The Commander of the QRT decided it would be bad to open fire and escalate tensions, despite the fact that rescuing the men inside was important. He caught stone-pelter Farooq Ahmad Dar, tied him atop the jeep bonnet and drove past the mob of 900, saving the ITBP, J&K Police and his own boys. The fact is that the officer responsible used this unconventional method to save a very ugly situation 'without loss of lives and property', which needs to be commended at the highest level. Those talking of human shield need to explain how does one youth atop a jeep shield from marauding mobs of hundreds? Yes, the unconventional tactics of the officer sure gave a psychological shock to the stone-pelters. The irony is that while the officer rescued the lives of the trapped J&K Police personnel too, an FIR has been lodged by J&K Police against the same officer. Wonder how comfortable DGP J&K is with this?
We need to acknowledge that the turmoil in the Kashmir Valley is no ordinary Pakistan assisted insurgency. It has transformed into a vicious hybrid war backed by the China-Pakistan unholy anti-India nexus. The level of violence has gone up exponentially since China's strategic lodgment in Gilgit-Baltistan. Connect the dots of Chinese support to Naga and ULFA insurgencies and you can realize the 'yellow cancer' slowly, but systematically, creeping upon us. China's concept of 'unrestricted warfare' includes means of biochemical, guerilla, terrorism, psychological, smuggling, drugs, virtual, media, ideological, besides others. Pakistan abides by the 'Quranic Concept of War' scripted by Brig SK Malik in 1979, which explicitly justifies use of terrorism. That there are no rules and no regulations in hybrid warfare needs no emphasis. For us, adopting the ostrich approach can be suicidal. The enemy within too must be tackled simultaneously. A sinister plan is in motion to demoralize the security forces, which too must be smashed ruthlessly.