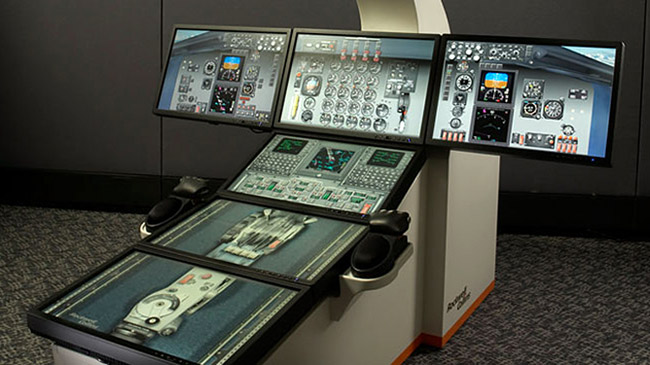 Rockwell Collins to highlight latest communications, training, networking and perimeter protection solutions at LAAD 2017
Rockwell Collins, a trusted avionics and communications leader present in Brazil for more than 40 years, will highlight its strong customer relationships and advanced offerings for Latin America during LAAD Defense & Security 2017 in Rio de Janeiro, April 4-7.
"We have increased our local footprint, adding more resources to the local office, and renovating our Service Center in order to better serve our customers and keep providing highly advanced solutions for the Brazilian Armed Forces," Marcelo Vaz, managing director Rockwell Collins do Brasil.
Rockwell Collins will announce its latest contract with a military customer in Latin America to provide the maintenance and repair of several systems on its platforms. Work under this contract will take place in Brazil at the company's newly renovated service center.
At the company's exhibit (hall 3, stand S.47), experts from Rockwell Collins will be available to discuss and demonstrate key defense offerings. These include:
Virtual Avionics Procedures Trainer (VAPT) - Provides rotary and fixed-wing crews with a training experience that uses the same avionics display information and operational functionality on the ground as in the air, featuring the KC-390 Pro Line Fusion® cockpit.
Wideband High Frequency Communications - Internet protocol, or IP, over wideband high frequency communications for high bandwidth interoperable air, sea and land applications, disaster relief and border protection.
High Frequency (HF) Cellular - State-of-the-art advanced HF ALE network designed to leverage HF ALE ground assets that will provide umbrella-like coverage over an extended geographical area.
TruNet GR-2500 - Two-channel networked communications that provide narrowband and wideband — high-speed mobile ad hoc networked communications, point-to-point data, voice and the latest in-theater IP-based waveform communications, capable of hosting customer specific waveforms.
Talon RT-8200 - Digital radio architecture that enables easy reprogramming with different waveforms and operating modes through the use of digital signal processing technology.
FireStorm™ integrated targeting system - Enables ground forces to integrate with airborne assets seamlessly using a flexible, wearable solution for ground targeting, air support and call-for-fire missions.
Persistent Surveillance System - Portable, flexible, scalable perimeter security system, ideally suited for temporary demands of augmented security in remote bases or critical installations.