The provision of 'Make' Procedure is a vital pillar for realising the vision behind 'Make' in India' initiative. During the past one year, the Indian Army has carried out a series of detailed interactions with private industry and academia to identify their existing potential towards defence technology, R & D and production.
A similar seminar was held in Aug 16 to acquaint the industry of MAKE projects as approved in 2016 by MoD. The process has since been in motion and outcomes have been extremely encouraging.
As a step in this direction, second Seminar on 'MAKE' projects for Indian Army was held on 12 Aug 17 at India Habitat Centre, New Delhi jointly under aegis of Indian Army and Cll.
During the course of the seminar, a round table interaction of various Directorates of Integrated Headquarters of MoD (Army) with industry reps was also held at the same venue. The seminar was attended by Senior Officers of the Army as well as from Ministry of Defence. The seminar had notable representation from Industry and Academia alike.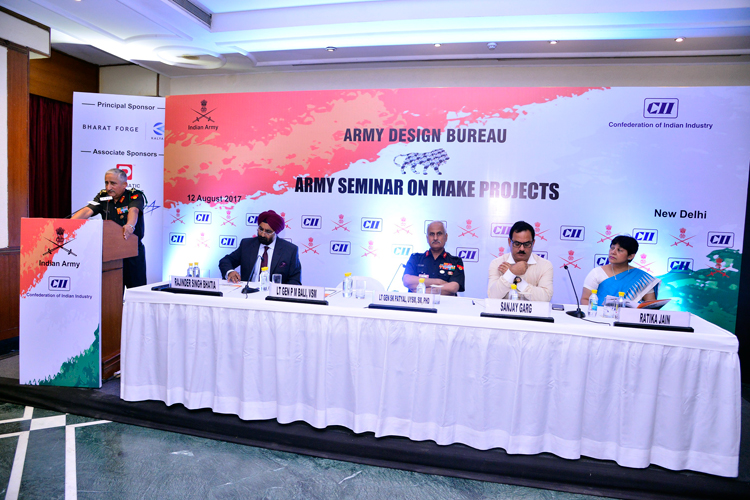 Lt Gen PM Bali, DG PP delivering the talk on Make Policy and its progress in Indian Army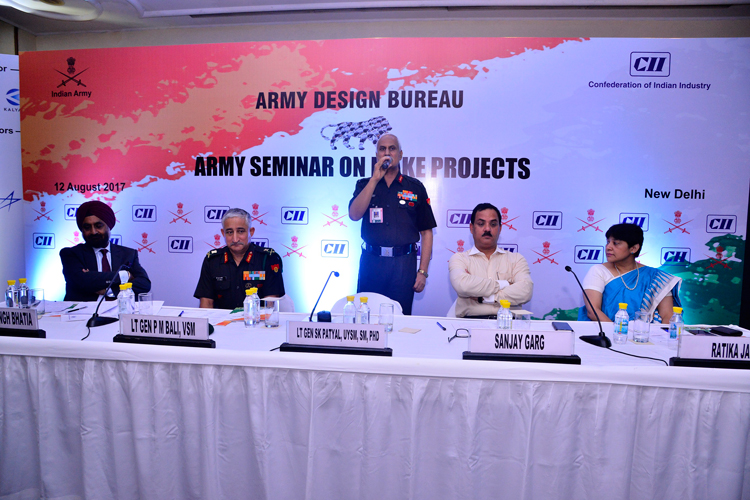 Lt Gen SK Patyal, DCOAS (P&S) delivering Key Note Address on 'Make- A Pragmatic Way to Indigenisation', during Army Seminar on Make Projects held in New Delhi on August 11, 2017