THUNDER is a family of multi-purpose 4x4 vehicles, carrying up to 12 people and payload of up to 1.8 tons; AMIR is a 4x4 or 6x6 all-terrain mine resistant ambush protected vehicle, carrying payload of up to 3 tons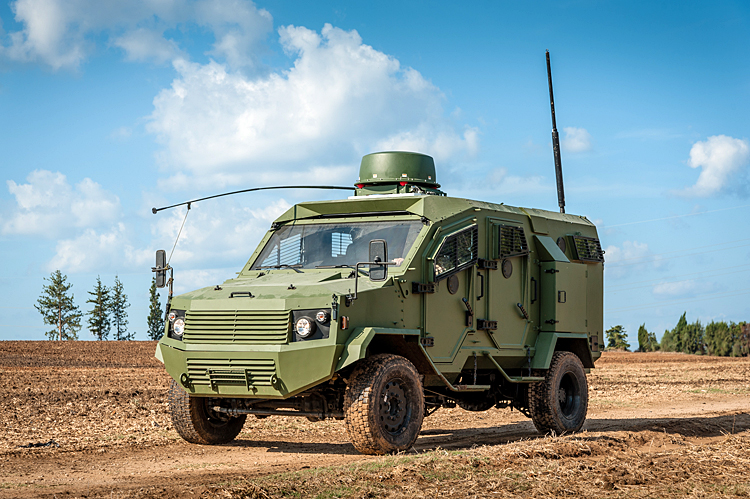 EUROSATORY Defense & Security International Exhibition 2018, June 11-15, Paris, Israel Pavilion, Stand 712 (Hall 6, Aisle C)
Gaia Automotive Industries- developer of state-of-the-art automotive defense products for complex applications - will present its 'THUNDER' and 'AMIR' armored vehicles at EUROSATORY 2018.
THUNDER is a multi-purpose 4x4 armored vehicle that can carry up to 12 people and a payload of up to 1.8 tons. It is built on commercial Chassis such as F-550 Ford and its crew compartment offers Level II/III, stanag 4569 protection.
Optional add-ons include: fire-fighting systems in the engine and crew compartment; a night vision system; NBC filtration system, Remote Control Weapon Station (RCWS), gunner turret etc. As a personnel carrier, the various applications for THUNDER vehicles include police; logistics; peacekeeping; ambulances and more.
AMIR is a multi-purpose 4x4 or 6x6 mine-protected vehicle, that can carry up to 12 people and a payload of up to 3 tons. It has independent suspension for tactical mobility. Optional add-ons include: manual one-man turret 12.7/20/25/40mm caliber remote control weapon station; 81/120mm mortar carrier; missile launcher/ anti-tank missile launcher/anti-aircraft turret and more. Applications for AMIR include: reconnaissance; rapid intervention; personnel carrier for peacekeeping, ambulances, logistics and more.
The AMIR can be bullet protected up to Stanag 4569 level 4 and up to 10 Kg TNT mine.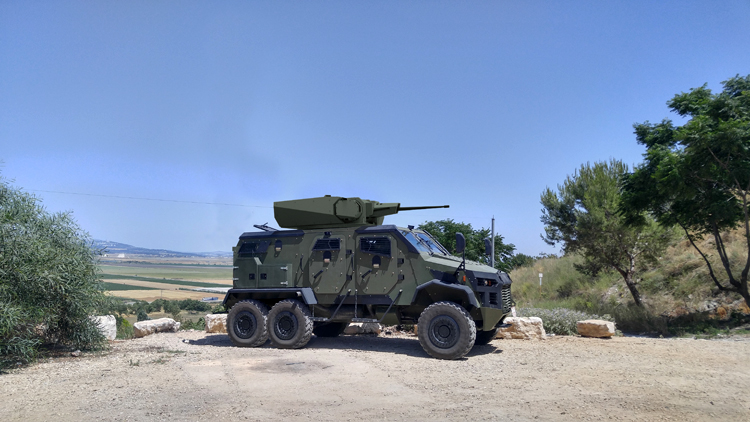 "Each of the THUNDER and AMIR vehicles offers a cost-effective solution with superior performance and protection relative to its price," says ShlomiShraga, Gaia Automotive's CEO. "But more than that, what distinguishes our solutions is our ability to work with the customer to produce a vehicle that is tailored to their requirements. We are currently engaged in a number of vehicle assembly knowledge-transfer projects to customers in their own countries. Together with the client, we are working to establish assembly plants, creating jobs for locals and work for local subcontractors, allowing the client independence in managing the project, and reducing project costs by up to 25%. We are actively pursuing further such knowledge-transfer opportunities."