Membership to the Wassenaar Arrangement and Australia Group would give India a chance for a closer interaction with member states and also hold up its credentials, despite not being a signatory to the Non-Proliferation Treaty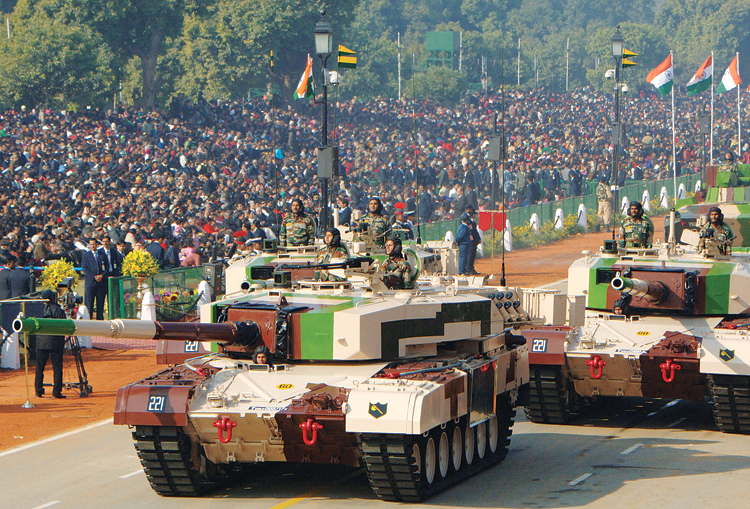 The Wassenaar Arrangement is important and an acknowledgement of India's growing role in the world
India was admitted to the Wassenaar Arrangement on December 8, 2017. Following completion of internal procedures for joining the Arrangement, the plenary meeting of the WA held on December 6-7, 2017, decided to admit India, making India the 42nd Participating State. The Wassenaar Arrangement is one of the key export control regimes that deals with non-proliferation.
The Wassenaar Arrangement
The Wassenaar Arrangement was established in December 1995 through an agreement amongst 41 nations. The 41-member group was established in December 1995 and has since become a measure to coordinate and harmonize policies governing exports of arms, dual-use equipment and sensitive technologies. Its regulations are implemented following two lists:
Munitions List. This list tracks conventional weapons.
Dual-Use Goods and Technologies List. As the title suggests, this list tracks dualuse goods and sensitive technologies producers and to whom these are being sold.
There are specific criteria for admission of new members to WA. The criteria also examines applicant countries which produce/export arms or associated dual-use goods and technologies, their national policies that restrict sale of arms and sensitive technologies to countries of concern, and adherence to non-proliferation regimes. WA member states meet periodically in Vienna where the Wassenaar Arrangement has established its headquarters and Secretariat. All member states regularly exchange information and report arms transfers/denials on a six-monthly basis (shorter time-frames are applicable in some cases) to ensure transfer risks are understood by all – a primary responsibility of WA. A number of guidelines, elements and procedures have been put in place for decision making by the WA even as the transfer or denial of transfer of any item remains sole responsibility of individual State. The Plenary is the body that takes decisions on WA connected issues including admission of new members.
Run-up to Plenary Session and India's Admission into WA
In May 2017, Germany had already voiced its support for India's membership saying, "Germany welcomed India's accession to the Missile Technology Control Regime. Germany also welcomes India's intensified engagement with the other export control regimes (the Nuclear Suppliers Group (NSG), Australia Group and the Wassenaar Arrangement) and expresses its support for India's early accession to these regimes." A month later, in June 2017, the US expressed its support for India saying, "As global nonproliferation partners, the United States expresses strong support for India's early membership in the Nuclear Suppliers Group, the Wassenaar Arrangement, and the Australia Group." Prime Minister Mark Rutte of Netherlands had also assured Prime Minister Narendra Modi of Netherlands' support for India's membership to the WA agreement. Earlier in 2017, India approved SCOMET (Special Chemicals, Organisms, Materials, Equipment, and Technologies) items, mandatory under the Wassenaar Arrangement. Through the revised list of items, India also sought to send a message about its larger commitment to non-proliferation.
A day before the WA Plenary Session (December 6, 2017), Sergey Ryabkov, Russian Deputy Foreign Minister acknowledged India's strong candidature to WA and Russian support by saying, "If everything goes as expected, I keep my fingers crossed on Thursday we may see a decision of accepting India into the Wassenaar arrangement, which is also very important export control regime." Before the Plenary Session began, Russia, France, Germany and the US were considered to be strongly supporting India's entry into the WA. How the voting went at the Plenary Session is not known but it is unlikely any nation would have voted against India, given India's impeccable nonproliferation record and China not being a member of the Wassenaar Arrangement.
Admitting India to the WA at the plenary, the official statement read, "Wassenaar Arrangement participating states reviewed the progress of a number of current membership applications and agreed at the plenary meeting to admit India which will become the Arrangement's 42nd participating state as soon as the necessary procedural arrangements for joining the WA are completed." Welcoming the move, External Affairs Minister Sushma Swaraj said that the WA membership was expected to "facilitate high technology tie-ups with Indian industry and ease access to high-tech items for our defence and space programme." French Ambassador to India Alexandre Ziegler noted that entry into WA was recognition of India's growing role in today's world.
Non-Proliferation Regimes
The four non-proliferation regimes are as under:
Missile Technology Control Regime (MTCR). This regime keeps a check on transfer of missiles and unmanned aerial vehicles (UAVs) capable of carrying a payload of at least 500 kg over a range of at least 300 km. India became a member of the MTCR in 2016. The membership gives India access to highend missile technology from across the world, allows India to purchase top-of-the-line missile systems, and has paved the way for India to export its supersonic BrahMos cruise missiles developed jointly with Russia.
Wassenaar Arrangement (WA). This export control regime has been explained above, to which India has gained entry. This would bolster India's non-proliferation credentials as well as access to high-technology in the fields of space and defence. Members of the group are not bound by any treaty, but they exchange information on their transfers of conventional weapons and dual-use goods to countries that are not part of the arrangement.
Australia Group. This group restricts trade in materials used to make chemical and biological weapons. It was formed in 1985 prompted by Iraq's use of chemical weapons during the Iran-Iraq War (1980-1988) for placing checks on development of chemical weapons; international export controls on chemical weapons and precursor chemicals. Its focus was subsequently expanded to include chemical production equipment/technologies and measures to prevent proliferation of biological weapons.
Nuclear Suppliers' Group (NSG). This group controls export of nuclear material and technology by focusing on stemming the proliferation of nuclear weapons. India's attempts to join the NSG have been repeatedly stonewalled by China using terminologies like India's membership bid to the NSG has become "more complicated" under "new circumstances" and insisting that there should be non-discriminatory solution applicable to all non-Nuclear Proliferation Treaty (NPT) signatory countries.
Road Ahead
To start with, India wanted entry into all the four non-proliferation regimes as a package, not incremental, but that was not to be because of China, despite the US supporting entry of India in all four, as also in the United Nations Security Council (UNSC). The Wassenaar Arrangement is important and an acknowledgement of India's growing role in the world. While continuing to bid for the NSG membership, India should be getting the membership of the Australia Group next. A team of the Australia Group had visited India in the last week of April 2011 and interacted with Indian officials and experts working on export controls. Now India has fulfilled all the criteria but putting additional items of the Australia Group in its export controls policy and approving SCOMET (Special Chemicals, Organisms, Materials, Equipment, and Technologies) items, mandatory under the Wassenaar Arrangement in early 2017. Membership to the Wassenaar Arrangement and Australia Group would give India a chance for a closer interaction with member states and also hold up its credentials, despite not being a signatory to the Non-Proliferation Treaty (NPT).
However, getting membership of the NSG will continue to be difficult for India because of the 'dog in the manger' attitude by China. China's reference to India not being signatory to the NPT is just an excuse because despite being signatory to NPT, China's record of nuclear proliferation has been atrocious. China also knows that despite her best efforts, in no way Pakistan can be admitted to these regimes. Besides, China is also smarting under the fact that it does not have membership of the MTCR, Wassenaar Arrangement and the Australia Group – denied to China with valid reasons. But the real reason for China blockading India's entry into the NSG is because China views India as the only country that can stand up to it in South Asia and India's entry into all four non-proliferation regimes would end decades of denial of high end technology to India, allow India to import high-level technology from the US and other countries, enabling capability building and becoming apposite counter-weight to China. Hence, China has been actively lobbying with few other countries to oppose Indian entry into NSG. Referring to India's NSG membership bid, Sergey Ryabkov, Russian Deputy Foreign Minister hit the nail on the head when he recently said the issue been 'unfortunately politicized' (obvious reference to China) and that India's application should viewed on merit. As for opposition to India's entry to UNSC by China, India is itself the blame for having passed on UNSC membership to China on two earlier occasions. Which way India's quest for NSG and UNSC will go in future is anybody's guess, even as India's stature is set to grow on the world stage while the world is likely to witness increased aggressiveness by China.