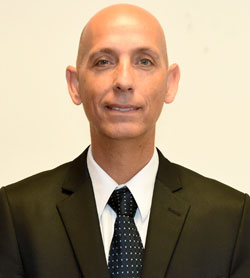 October 07, 2014: Israel's Defense Minister, Lt. Gen. (Ret.) Moshe Ya'alon, has appointed Brig. Gen. (Ret.) Mishel Ben-Baruch as the new Director for SIBAT. He will replace Brig. Gen. (IAF, Res.) Shmaya Avieli who headed SIBAT for the past four years.
Brig. Gen. (Ret.) Mishel Ben-Baruch, age 50, brings with him an extended experience and comprehensive knowledge of the Defense arena after serving as the Defense Minister's Military Secretary and prior to that as Chief Artillery Officer in the IDF (Israel Defense Forces).
Recently, Ben-Baruch acted as head of Artillery Directorate within IMI (Israel Military Industries), one of Israel's largest defense companies.
Ben-Baruch says, "I'm honored to be recommended by the Defense Ministry Director General (Ret.) Dan Harel for this position. In recent years, Israeli Defense export has reached a record number of $ 7.5 billion which reflects the sophisticated technological capabilities and solutions the Israeli defense companies have to offer". "In today's threats, conflicts and challenging budgets, there is a significant importance to global cooperation. As the head of the Israel MOD International Defense Cooperation Division, I will continue to deepen the collaboration of Israeli companies with other industries and authorities around the globe".
Ben-Baruch holds a BA in Political Science from Bar Ilan University, and the National Security College and a MA in Political Science from the University of Haifa.