By Lt. General P.C. Katoch (Retd.)


Former Director General of Information Systems, Indian Army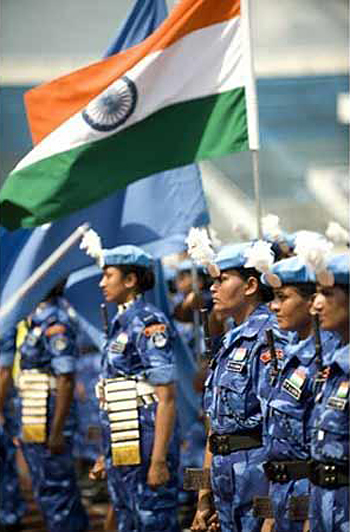 India's contribution to UN Peacekeeping Mission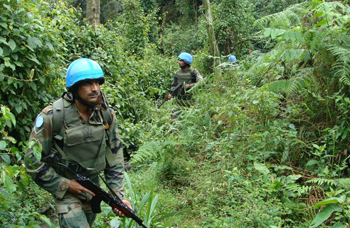 Indian soldiers patrol under UN mission in Congo, Africa
According to recent media reports, the UN has deducted $50.45 million (Rs 338 crores) from payment to India against equipment that was meant to be carried but was not held by the units on UN missions under the Memorandum of Understanding (MoU) signed with Government of India. This incidentally only pertains to our contingents deployed under the UN in Congo and South Sudan from March 2014 to April 2016. The equipment referred to includes equipment that was supposed to be carried by units but found missing or equipment categorized as 'off-road or unserviceable'. The UN has reportedly sent a monthly tabulation of deductions which show that from March 2014 to April 2016, $35.39 million (Rs 237.1 crore) was deducted for the Congo mission while $15.05 million (Rs 100.8 crore) for the period May 2014 to February 2016 for the South Sudan mission.
In 2013, the UN General Assembly (UNGA) introduced the system of deduction for absent or unserviceable equipment to underline the fact that troops are not able to fully meet the role for which they are deployed to UN peacekeeping operations if they are not properly equipped. There are a number of flexibilities built into the framework to allow troop-contributing countries (TCCs), even allowing leeway of 10% of each type of equipment, and the TCC has a grace period of six months to fix the concern. The UN having initiated stern checks in recent months has found relatively high incidence of these deductions since they were introduced from late 2013, and a number of TCCs, including India, have been affected. Hence, claiming that missing or faulty equipment were supplied by the Government to Indian soldiers on peacekeeping missions in Congo and South Sudan, the UN has cut an estimated Rs 338 crore from its two-year reimbursements to India.
According to the Under-Secretary-General for Field Support, UN is working closely with troop-contributing countries to address shortfalls in contingent-owned equipment, including through encouraging partnerships between troop contributors and those who can provide the required equipment. UN has also sanctioned transportation costs for the replacement of aging requirement, including to India and other countries, upon their request. Presently there are some 2,300 Indian soldiers in the South Sudan mission and 3,400 soldiers in the Congo mission. Reimbursements for UN peacekeeping missions are based on the actual strength of troops in UN missions and the equipment held by them. This is indeed a sad state of affairs. Had the UN not initiated such checks, the default would never have come to light, which has probably been happening in other missions as well over the years. Equipping of our troops at the cutting edge within India has remained neglected with emphasis on big ticket systems, with perhaps the exception of Northern Command where equipment worth Rs 100 crores can be procured annually under the Army Commander's Special Financial Powers. But in the case of UN contingents where the UN is paying for the equipment, why should such default occur? In fact, such opportunity must be used to equip our contingents with the state-of-the-art equipment. If this is not happening then there is something seriously wrong and can hardly be attributed only to laxity.
If the equipment is missing (not supplied) then obviously something is happening to the full money paid by the UN (before the checks instituted by the UN since 2013). The amount obviously ran in crores, so who has been pocketing it considering this was being paid to the MoD and the money is paid to the government (read MoD), not the military? Has this been in vogue since Independence where even soldiers on UN missions were not receiving the complete UN Allowance paid by the UN because on more than one occasion Nehru had voiced that the soldiers didn't need so much money. In this age of communications, are there no monthly serviceability reports, and if so, what happens about corrective actions. Besides, there are plenty MoD officials (both political and bureaucrats) plus military officials that visit our UN contingents periodically. Do they ask for or are given brief about the serviceability of the equipment and find out problems our soldiers are facing or are these visits mere ceremonials? Besides, when the UN is also prepared to sanction transportation costs for the replacement of ageing equipment, why then this lackadaisical response? It is no consolation that other countries contributing troops to the UN have also been caught defaulting similarly. Here the issue is what India is showcasing to the world through our poorly equipped contingents. More significantly, both Congo and South Sudan being violence prone why are we endangering lives of our soldiers by not equipping them properly?
Photo Credit: MEA, Wikipedia