By Lt. General P.C. Katoch (Retd)


Former Director General of Information Systems, Indian Army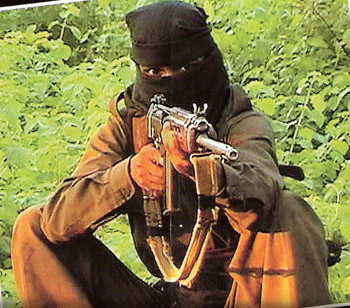 On March 10, 2017 an article titled 'Is It the End of the Road for Maoists?' appeared in the media. The author post visiting the areas of Jagargunda, Sukma, Dornapal, justified the title of the article on grounds that included: rise of Selwa Judum; construction of road Dornapal-Jagargunda forcing the Maoists to retreat and change their axis of control; some locals (Maoists?) returned to farming in neighbouring villages; locals getting employment in government projects; development work under MGNREGA worth Rs 1.50 crore done for the first time with 1,340 registered families from villages on the axis, including Jagargunda; mobile towers erected inside CRPF camps where Maoists cannot destroy them; special drives by police in Sukma villages where they have hardly ventured before; Adivasis not running away when they see the police approaching; and, group of young CRPF officers in the Chintagufa CRPF camp while choosing to remain anonymous, hopeful that the Indian state will shortly prevail in the war against Maoists. So, it was ironic that the Maoists struck the very next day (March 11) at Bheji in Sukma in one of the worst blood baths of recent times. By the time the one hour confrontation ended, the Maoists had killed 11 personnel, injured five more (one of which succumbed taking the death toll to 12). But what were the balance 110 CRPF personnel doing when four were lying wounded, the Maoists clubbed two with stones and rifle butts (part of the 12 dead), mutilated bodies, placed IEDs under their bodies and walked away with 10 rifles, one Light Machine Gun (LMG), one 51mm mortar, one Under Barrel Grenade Launcher, over 1000 rounds of ammunition, two wireless sets and as many para bombs.
The 219th battalion of the CRPF involved in the incident did not have a single dead body of a Maoist. When 110 persons are on road opening meet such fate it can neither call it ambush or road opening. The incident took place south of Bheji (circled in red). Moment the first IED went off where the road construction party was working, the balance 100 odd CRPF personnel ran back to Bheji while their colleagues were being slaughtered. There is a obviously serious deficit of training, motivation and leadership. The Maoists are laughing all the way home with news planted in local media that the CRPF column (over 100 strong) got ambushed while trying to help a woman (just one) in the forest.
In 2015, 226 people died in 1,088 incidents of violence perpetrated by the Maoists. Of the 226 deaths, 168 were civilians and 58 security personnel. In the same year, 89 Maoists were reported killed, 1,668 were arrested and 570 cadres surrendered. It may be recalled that Maoist attack in Sukma in April 2015 killed seven personnel of Chhattisgarh Special Task Force, injured 10 STF, and the very next day, Maoists had burned 17 vehicles of road construction, and in the third consecutive incident five policemen were killed and seven injured in a landmine blast. MHA data shows that the number of deaths due to Maoist insurgency in Bihar went up from 17 in 2015 to 28 in 2016; in Jharkhand from 55 to 84 and in Chhattisgarh from 96 to 105. MHA documents also show between 2010 and 2015 more than 2,000 civilians and 800 security personnel were killed by Maoists in various parts of India. The usual retort of Maoists getting "desperate" does not impress anymore, nor do the claims they were hard-hit by demonetization because they have recourse to enough sources including opium growing.
We must remember: Stratfor warned in 2009-2010 that Pakistan's ISI was forging alliance with Maoists; in 2005, Maoists were using bullets with Pakistan Ordnance Factory (POF) markings; IB reported in 2008, 500 Maoists had undergone training under SIMI in Kerala; in November, 2010, reports indicated Maoists had acquired vast assortment of foreign weapons, including rifles of .315 bore to .30-06 calibre and that more than three quarters of their US$70,000+ budget was spent on procuring weapons and armaments — about US$ 20,604. The March 11, 2017 massacre proves some very serious introspection is warranted. Surely, we need to look at a more integrated and deeper approach including: MHA taking direct responsibility and control of counter-Maoists operations rather than merely dishing out CAPF units to States; reorganizing CRPF units in CI role on lines of Rashtriya Rifles / Assam Rifles; discontinue practice of imposing IPS officers on CRPF organizations — give CRPF their own officers, review their training and imbibe the culture of officers accompanying troops in operations; ensure unity of command, and; continuous domination of Dandakaranya Forest, where odd forays are of little use. Finally, is the question of human rights (HR), which is not just holding hundreds in jails indefinitely without trial; HR violations by security forces remains a salient issue. On February 8, Chhattisgarh High Court admitted a criminal writ petition for alleged gang rape and assault of 28 Adivasi women by police in Chinnagelur and Peddagelur in Bijapur district. The National Human Rights Commission found allegations of rape and assault by the police on 16 women to be prima facie true. Post the March 11 incident at Bheji in Sukma, personnel from 80 CRPF of Darbha fame was intercepted by the forest department and arrested with a dead wild boar in their Bolero. Perhaps such killing instinct can be better utilized against hardcore Maoists.