By Lt. General P.C. Katoch (Retd)


Former Director General of Information Systems, Indian Army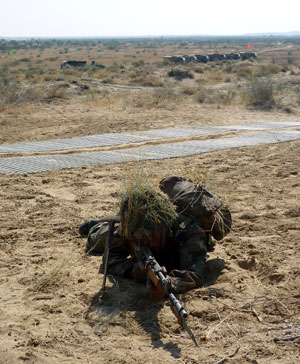 Assault Rifle and CQB Carbine are essential weapons for an infantry soldier
The Ministry of Defence (MoD) reportedly sent team of military experts headed by a Brigadier to five countries to scout for rifles and carbines on June 30, 2018. The nine-member "Empowered Committee" reportedly was to visit Australia, Israel, South Korea, United Arab Emirates and the US. They are to interact with leading manufacturers of assault rifles and close quarter battle carbines, and evaluate qualities of their rifles and carbines. Under NDA II in May 2015, the RFP for the assault rifles was scrapped by MoD, forcing the Army in September 2016 to re-launch its global hunt for around 2,00,000 new-generation 7.62mm x 51mm assault rifles after similar bids over last decade were shelved on various grounds including corruption. In 2016, the MoD also scrapped tender issued in 2010 for 44,618 close-quarter battle carbines, in which too IWI of Israel had emerged as "resultant single-vendor". On January 16, 2018 the defence acquisitin council (DAC) had cleared fast-track procurement of 72,400 assault rifles and 93,850 carbines for Rs 3,547 cr from the global market. According to PTI, tenders were to floated soon and procurement could also bedone on government to government basis. Approval for these limited emergency purchases come after repeated scrapping of tenders, mainly because of allegations of graft, as well as DRDO's inability to provide state-of-the-art small arms over almost two decades. These purchases are to be followed by a larger 'Make in India' project for equipping the Army including 382 infantry battalions and 63 Rashtriya Rifles battalions. Significantly, the Army had issued a global tender in 2008 to replace the 1944 vintage British-era carbines but the ensuing cycle brought all efforts to nought.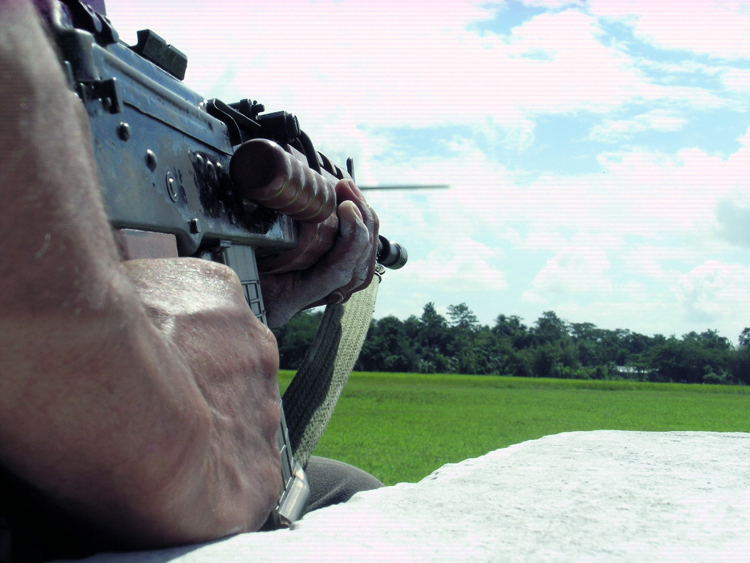 Indian Infantry desperately needs modern assault weapons
In 2011, another tender was floated for direct acquisition of 65,000 new generation assault rifles for the Army costing Rs 4,848 cr to equip 120 infantry battalions. Ordnance Factory Board (OFB) was to then manufacture over 1,13,000 such rifles through JV with the foreign vendor providing ToT. However, since the DRDO's 'Excalibur' had only some cosmetic changed to the original INSAS, it too failed in the trials undertaken by the Army. Army had all along planned to procure around 2,00,000 assault rifles, of which only 65,000 (costing Rs 4,848 cr) were to be imported and 1,13,000 were to be manufactured by OFB. Had this been pursued in 2011, Army's 140 infantry battalions would have already been equipped and balance in the process through a JV. After DAC approval of January 2018 to import rifles and carbines, it shouldn't have taken five months to get bids from foreign OEM's. But this sudden move of sending out an empowered committee appears to be in line with other goodies being dished out due approaching elections, coupled with persistent brickbats to government for not providing soldiers with a good rifle and carbine. With reference to the empowered committee, media reports that: imports are to be on Fast Track Procurement (FTP); no 'elaborate' general staff evaluation and entire process is expected to be completed within one year (show for 2019 elections?); broad parameters for assault rifles – effective range of 500m and weight below 3kg; effective range for carbine 200m and weight below 32kg; after evaluation, weapons to be brought to India for compatibility testing with local ammunition in different weather conditions, and after this, bids of compliant OEM's to be opened. It appears that the MoD bureaucrats have once again taken the Defence Minister for a ride because of her inexperience in matters military. An empowered committee is sent out to make the 'final selection' for the weapon (s), not to undertake three-day each evaluation in five countries.
This empowered committee is not bringing back any weapons, as is being portrayed, just evaluation. The report that a nine-member delegation of military experts has been sent too is obvious misnomer. All such empowered committees have MoD officials either part of the delegation or accompanying. The norm followed iis that MoD officials dealing with acquisition stay in separate hotels / hotel floors to negotiate the money part, both over and under the table. Incidentally, this empowered committee has just one member from Infantry Directorate, where primary users of these weapons will be the infantry. Given only the parameters of range and weight, and the fact that the weapons have to be tried in India for compatibility with indigenous ammunition, this whole exercise of sending out an empowered committee is foolish. Infructuous expenditure apart, this 15-days of globe-trotting period could have been better utilized by getting weapons of all the OEM's that had responded to the tender in India; they would have provided the weapons on desired locations in India free of costs. More importantly, when the Army has been burdened with the 5.56 INSAS with numerous shortcomings for so many years, where is the sense of some half-cock evaluation, why not comprehensive general staff evaluation, which should not take more than a month plus? And why not do the evaluation and trials 'only' with indigenous ammunition in India. Remember the silent Uzi's imported in late 1990's are no more silent because of indigenous ammunition.
All the more reason, Army should undertake evaluation only with indigenous ammunition, which will be the eventual supplies. Not many would know that in 1980, 17 x 5.56mm rifles from 11 countries were imported by the MoD to equip three 3 x Parachute Commando battalions and 3 x Parachute Battalions. Despite successful trials, the import was shelved because of red tape lapse of money earmarked for the purpose in the Sixth Army Plan. So, these 17 imported assault rifles were handed over to the DRDO who took 15 years to produce the 5.56 INSAS rifle that was nowhere close to top 10 assault rifles of the world. The IPKF went into Sri Lanka in 1987 armed with the unwieldy 7.62 SLR rifles battling the LTTE armed with AK 47 assault rifles. Eventually, Army had to import 1,00,000 AK 47 rifles (then costing only US$ 300 apiece) to give 100 per infantry battalion in the IPKF. Because of our failure to indigenously produce a state-of-the-art assault rifle and other small arms, even the PMF, CAPF, SPG and special police units like Force 1 and Greyhounds are importing small arms. On balance, the empowered committee is good for foreign jaunts, but just that. Equipping the Army with assault rifles and carbines catering for next couple of decades is serious business and should not be hurried without proper general staff evaluation.