| | |
| --- | --- |
| | The Author is Former Director General of Information Systems and A Special Forces Veteran, Indian Army |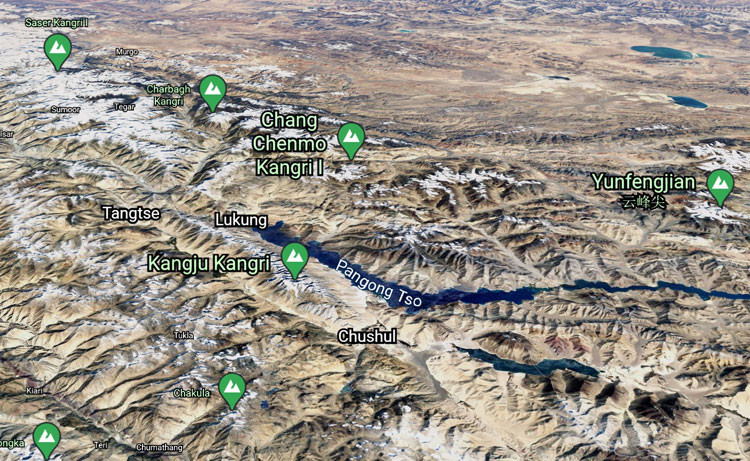 Representative image of East Ladakh including Pangong Tso Lake
Daddy Dragon Xi Jinping, Chinese President is hopping mad with his tail afire. Fresh attempts by PLA in Pangong Tso area have failed and it is clear that the PLA definitely suffered more killed than Indians in the Galwan clash on the night of June 15-16. China had initially been tight-lipped about PLA casualties in the clash but under pressure on June 23 Chinese foreign ministry spokesperson Zhao Lijian said in a briefing on June 23 that reports claiming more than 40 PLA troops died was "fake news". Next day He Xiangqi, deputy director general of boundary and ocean affairs told a select group of diplomats that China did not suffer heavy casualties in the deadly brawl on June 15 and has not revealed the number because a comparison could stir up hostility and Beijing does not want to stir up sentiments. Interestingly 'Iron Brother' Pakistan was not invited for this briefing. Obviously Xi does not want to admit PLA suffered more killed, which is a blow to Xi and the artificial aura of PLA he has tried to portray after he himself approved the aggression in Ladakh, personally briefing General Zhao Zongqi commanding PLA's Western Theater Command including the improvised weaponry (clubs with iron spikes, barbed wire wrapped clubs and iron rods) that PLA came armed with to bludgeon our soldiers. Xi therefore would be fixated to redeem his honour and has even desecrated Lake Mansarovar by deploying PLA there out of frustration. One immediate fallout was a first time provocation by the PLA on the south bank of Pangong Tso lake on the night of August 29-30.
A statement by the Ministry of Defence (MoD) released at 1035 AM on August 31 read, "On the night of August 29/30 2020, PLA troops violated the previous consensus arrived at during military and diplomatic engagements during the ongoing standoff in Eastern Ladakh and carried out provocative military movements to change the status quo. Indian troops pre-empted this PLA activity on the Southern Bank of Pangong Tso Lake, undertook measures to strengthen our positions and thwart Chinese intentions to unilaterally change facts on ground. The Indian Army is committed to maintaining peace and tranquility through dialogue, but is also equally determined to protect its territorial integrity. A Brigade Commander level Flag Meeting is in progress at Chushul to resolve the issues". On the morning of August 31, Chinese foreign ministry spokesman Zhao Lijian denied that the China had moved beyond its section of the LAC saying, "China's border guards have always strictly abided by the actual line of control and have never crossed the line. The border forces of the two countries have been maintaining communication on the issue of the present. Later same evening spokesman of PLA's Western Theatre Command issues a statement saying, "Indian troops have violated the consensus reached at the multi-level talks between India and China and again crossed the Line of Actual Control at the border on Monday (read August 31) and purposely launched provocations. China strongly opposes the acts and urges India to immediately withdraw the troops that have illegally crossed the LAC. We solemnly demand the Indian side to immediately withdraw its troops that illegally trespassed the border line, strictly control and restrain its frontline troops and earnestly honor its commitments, so as to avoid further escalation in the situation" adding, "Chinese military is taking necessary countermeasures and will closely follow the developments to resolutely safeguard China's territorial sovereignty, as well as peace and stability in the border region".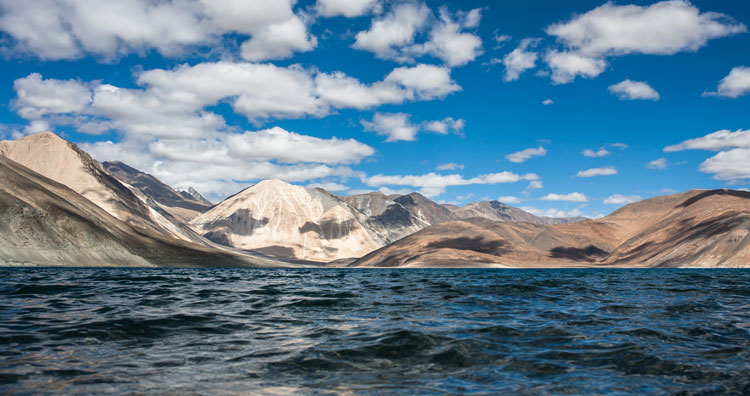 Pangong Tso Lake
China tried again to intrude in the area of Chumar but was blocked. Another jolt has come to China with Indian troops occupying heights overlooking a Chinese camp. Our troops have also occupied heights on south bank of Pangong Tso that overlook Finger 4 on the opposite bank. But the Chinese action to open an altogether new front on the south bank of Pangong Tso is clear indication that PLA will not withdraw from any of the intrusion areas which includes north bank of Pangong Tso, Gogra/Hot Springs area and a 20 km deep intrusion in Y-Junction area in Depsang which came up later than the other intrusions and is closer to the Darbuk-Shyok-Daulet Beg Oldi (DSDBO) Road and our airstrip at DBO. Even at Galwan, PLA is deployed close to the clash area. PLA troops have been fortifying their positions and constructing shelter and storage facilities at these confrontation points in the last couple of months, in preparation for the approaching winter. China has activated its airfields in Tibet, moved forward air assets, artillery, air defence and mechanised forces. China has brought in two mechanised divisions opposite Eastern Ladakh.
China has mobilised the PLA along the entire length of the Line of Actual Control (LAC) and poses a threat everywhere, even through Bhutan with a PLA brigade deployed in Doklam Plateau itself which had moved in within a month after the 73-day standoff between Indian Army and the PLA was called off in 2017. Recently, China has made a fresh illegal claim to the Sakteng Wildlife Sanctuary in Bhutan. To a great extent, we are responsible for the situation that prevails today. Despite the fact that China has treated us as enemy right from 1962, we were feeding milk to these snakes freely penetrating all our sectors. Even today two Chinese banks are operating in India which should have been shut after the Chinese aggression in May 2020. Military-to-military talks are useless and should only be held if prisoner exchange or casualty evacuation is involved. For China the call by CDS General Bipin Rawat of military option in case talks fail is pusillanimous because credibility of effective deterrence through military capability can only be established if we demonstrate it and at least selectively by employing it. This we have failed to do and want to talk, talk and talk. And China will keep needling us to keep us on the defensive. Our action on the south bank of Pangong Tso is a good but that is just a beginning, being small compared to the Chinese intrusions.