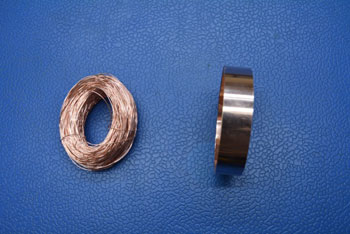 BRAZING WIRES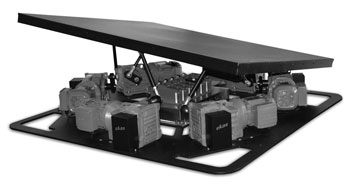 MOTION PLATFORM, 6 DOF
DUMMY WEAPONS FOR SMALL ARM SIMULATORS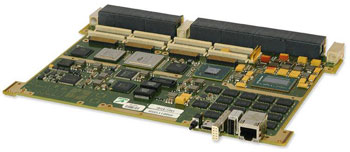 SINGLE BOARD COMPUTER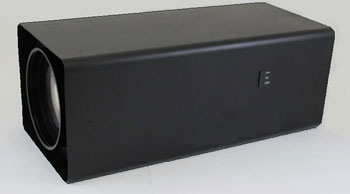 2X DAY ZOOM LENS
The Hon'ble Raksha Mantri Rajnath Singhji, on Friday announced through Video Conference the Expression of Interest (EoI)/Request for Proposal (RFP) being issued by Navratna Defence PSU Bharat Electronics Limited (BEL) under Inter Governmental Agreement (IGA) and Make-II category for the indigenisation of five products, as part of the Atmanirbhar Bharat initiative.
Mr Gowtama M V, Chairman & Managing Director, BEL, on the occasion gave a presentation to the Hon'ble Raksha Mantri on the five products, namely Brazing Wire; Motion Platform, 6 Degrees of Freedom (DoF) & Payload 1000-2000 kg; Dummy Weapons for Small Arm Simulators, Single Board Computer (SBC) and 62X Day Zoom Lens.
Brazing Wires are special alloys, presently being imported from Germany and USA. They are used in Vacuum Brazing process to join dissimilar metals parts, used in medical devices like X-ray and MRI machines.
Motion Platform, 6 Degrees of Freedom (DoF) & Payload 1000-2000 kg is a critical sub-assembly for Vehicular Simulators, presently imported from Australia.
Dummy Weapons for Small Arm Simulators are critical components for various Small Arms Training Simulators, imported from Sweden and not available indigenously. The simulator allows the user to choose any firing position, be it standing, kneeling or lying down. A number of such training simulators can be installed for collective training.
The Single Board Computer (SBC) is a system controller module for an indigenously designed, manufactured ELINT System that is being deployed at the country's borders. The SBC board is a multi-layered PCB designed with Quad Core i7 Processor and various on-board interface and memory devices. The interfaces include Ethernet, USB ports & IO lines which are used for transmission of signals to other high speed boards in the system. This module is being imported currently from USA and is proposed to be indigenised under Atmanirbhar Bharat.
The 2X Day Zoom Lens is a part of Long Range Day Surveillance equipment, presently being imported from USA, having considerable requirement by Army/MHA. The Lens worth Rs. 0.1 Crores is proposed to be procured for current and future requirements.
Vendor Meet: BEL conducted a Vendor Meet today through Webinar. Mrs Anandi Ramalingam, Director (Markting), briefed the vendors about BEL's vendor development programme, as part of Make in India. She urged the vendors of BEL to participate in various EoIs being issued by BEL towards indigenisation.