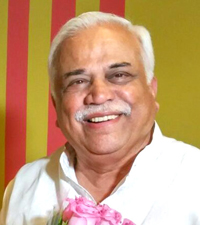 R.V. Deshpande
India Electronics and Semiconductor Association (IESA), the premier trade body representing the Indian Electronic System Design and Manufacturing (ESDM) industry and The National Association of Software and Services Companies (NASSCOM), along with Roland Berger today took a pledge to build the startup ecosystem in the defence space.
The theme of the two day event held in Bengaluru was Building India's Strategic Electronics ecosystem for greater self-reliance and global relevance - Defence, Aerospace and Internal Security.
R.V. Deshpande, Karnataka's Minister for Large & Medium Industries & Infrastructure Development, said,"We are a visionary state and want to encourage women entrepreneurs and first generation businesspersons with incentives and guidance. It is important that DEFTRONICS should become a platform where it can attract investments going forward."
M.N. Vidyashankar, President, IESA, said, "We believe initiatives like 'DEFTRONICS' should help in bringing all the stakeholders in the business to get together and to find solutions. Our focus should revolve around building the startup ecosystem with the required thrust. We have seen lot of changes in the policy making and Defence Electronics policy is the immediate anecdote for us. A positive atmosphere is building up and the Government along with Industry Stakeholders are coming together to make 'Team India' for ensuring domestic defence manufacturing."
B.V. Mohan Reddy, Executive Chairman, Cyient, reiterated his concern with domestic electronics manufacturing. He said, "Electronics import bill to go up to $400 Bn by 2020, while the domestic manufacturing will be close to $104 Bn, surpassing oil import bill. Hence, self-reliance is the key challenge of 21st century."
DEFTRONICS 2016 has drafted a new vision for the defence and aerospace through a constructive discussion, led by government officials and industry thought leaders. The first day of the event was graced by dignitaries such as Ms. Yael Hashavit, Consul General of Israel, Dr. V. K. Saraswat, Former Chief Scientific Advisor to the Indian Minister of Defence & Director General, DRDO, Priyank Kharge, Karnataka's Minister IT, BT and Tourism, and R. Chandrashekar, President, NASSCOM.