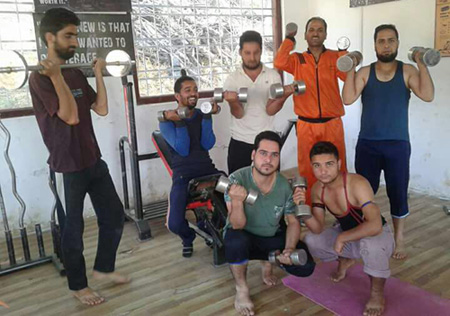 The popularity and overwhelming response at the gym in Lawoosa, Naugam is at an all time high. The TMG Brigade has in a short span of time provided multifaceted gym equipments to channelize the energy of the youth in a positive direction. A new batch of gym enthusiasts have recently joined the facility.
The army has also provided a gym instructor to guide and train them in a professional manner. Today many youth and locals are subscribing to this facility. In an endevour to ensure that maximum locals avail the opportunity, the gym is open for a long duration besides being scheduled in the evening as well.
The response from the villagers has been very forthcoming. The TMG Brigade's efforts have genuinely strengthened the bond between the army and the youth.