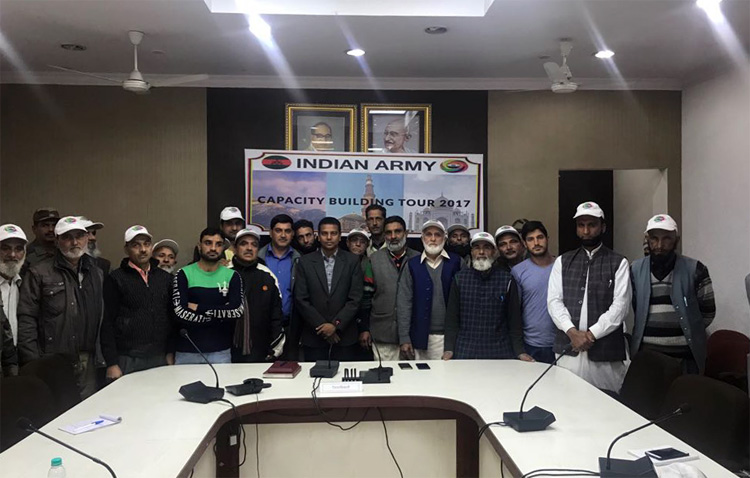 A Capacity Building Tour of 22 Sarpanchs of Kishtwar (J&K) organised by the Army, which had commenced on December 1, 2017 from Kishtwar visited premier institutes and monuments of Delhi and reached Agra on December 5, 2017. On 6th December, the tour received an audience with District Magistrate (DM) Agra, Mr Gaurav Dayal, who welcomed the Sarpanchs and generated awareness amongst them about the Panchayati Raj System. The participants also had a interactive session in which all their queries were answered by the officials present.
After an enriching session at DM office, the participants witnessed the glory and magnificence of Taj Mahal and Agra Fort. The Sarpanchs were awestruck by the magnanimity and symmetry of Taj Mahal and were amazed by the architecture and opulence of Agra Fort.
The experience gained by the participants will definitely imprint a profound effect on minds of these local leaders and motivate them to progress and contribute towards development of progressive and peaceful environment in the region.