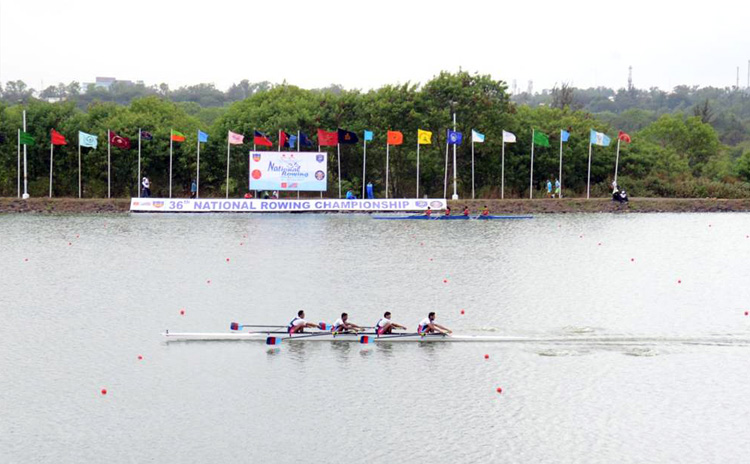 After a grand and spectacular opening ceremony on December 5, 2017, first day of the 36th National Rowing Championship started with the heats for men's single skull, women's single skull, Men's Coxless pair and Women's coxless pair.
Today's races decided which crews would progress directly to the next round of the racing to keep their National Medal dreams alive. The grandstand was full of spectators who had travelled to the Army Rowing Node to watch today's racing.
In one of the Men's single Skull heat, Sub Swaran Singh (Ex Olympian) of services finished 2000m race in 07:48:91, about 22 minutes ahead of a Delhi rower and qualified directly to the quarterfinals. In Women Single Scull Event, Team from Haryana Rowing Association qualified for Semi Finals whereas teams from Army Sports Control Board and Tamil Nadu Rowing Association would be appearing for repechages to keep their medal hope alive. In Women Double Scull Event, Karnataka qualified for Semi Finals wheres teams from Army and Haryana would be appearing for repechages.
On 07 Dec 2017, 2000m heats followed by quarterfinals and semifinals races in various events will be conducted.