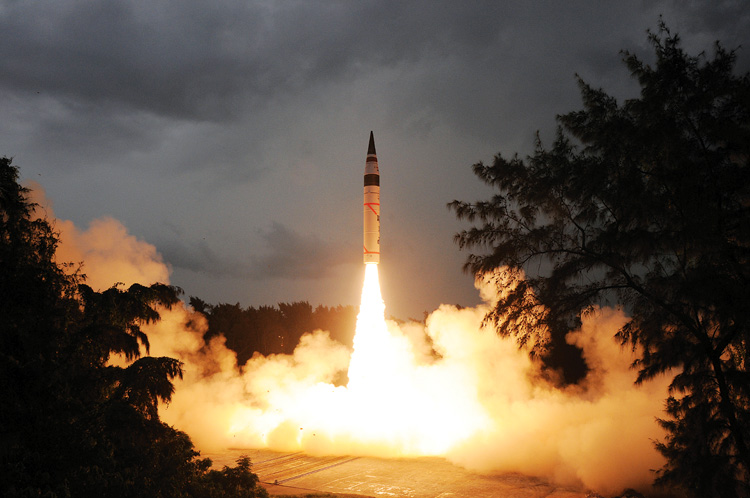 India on January 18 successfully tested its nuclear capable Intercontinental ballistic missile Agni-5 from a canister on a road mobile launcher. This is the fifth consecutive successful test of the missile and third from a canister.
The three stage nuclear capable missile was tested for its full range at around 10 a.m. from Dr Abdul Kalam Island, Odisha. Most of the Eurasian land mass falls within its 5,000 km range.
With this test, Agni-5 has achieved validation and is ready for mass production and inclusion in Indian arsenal.
First tested on April 19, 2012, Agni-5, in addition to launching nuclear weapons, is also capable of launching battle field satellites which can provide real time information of the battle field from the lower earth orbit.
The three propulsion stages and the Composite Rocket Motors are indigenously developed by DRDO and signify India's complete self-reliance in this complex propulsion technology.
India employs both road and rail missile launchers for its Agni series of missiles.
Agni-5 in future is expected to have Multiple Independently Targetable Reentry Vehicle (MIRVs). It can then carry 2-10 warheads in each missile with different targets to hit.