Software-Defined Radios (SDRs) by Harris are in use by Armies across the globe and have evolved over time with ever-increasing capabilities in each generation. Timothy Soine, Sr. Manager, Product Management, International Radio Products, Communication Systems, Harris Corporation, tells SP's Land Forces about the various enhancements and developments in SDR.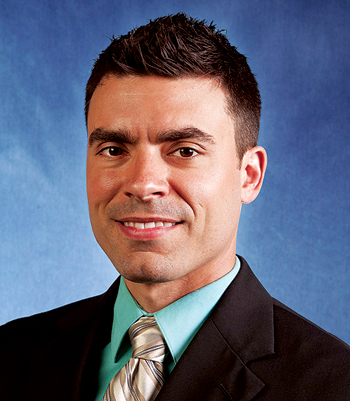 SP's Land Forces (SP's): As one of the top leading OEMs in the areas of communications, how would you elaborate the capabilities of Software-Defined Radios (SDRs) by Harris about 10 years before vis-á-vis the current versions? And if there will be any mega improvement in the features for future?
Timothy Soine (Timothy): In general, SDRs have evolved over time given the advancements and modernization of the electrical components and technical designs of the radios and waveforms, as well as to address the evolving communication needs of the battlefield. Just 10 years ago, communication was predominantly voice-centric, point-to-point and line-of-sight narrowband communication. Previous generation SDR developments were primarily focused on extending communication range, introducing ECM capabilities as jamming threats started to surface, along with the beginnings of providing position data dissemination such as Blue-Force Tracking (BFT) on the battlefield. Given the SDR nature of our FALCON tactical radio family, Harris was able to continue to advance the capabilities of our radios through software updates, without the need for our key military customers to require major investments into new radio hardware.
Harris' Falcon line of radios have had several generations of these SDRs that have provided upgraded hardware, with everincreasing capabilities in each generation. Harris is currently focused on releasing improvements in our narrowband networking waveforms, wideband networking waveforms, ECM waveforms on our current generation of SDRs as well as migrating to multi-channel hardware SDRs.

SP's: Can you share some of the key benefits for the army personnel, with the usage of SDRs?
Timothy: The main benefit of using SDRs is that armies' personnel can be confident that they will be able to purchase radios that will provide the communications capabilities required for their mission needs of today, but will also evolve and adapt over time as their mission needs change, and adversarial threats become more prevalent. This brings benefits across every aspect of how an SDR operates, including continuing to improve the usability of the radios, enhancing the ease of use, HMI improvements, and all other aspects which are controlled by the software within the radio. Allowing soldiers to keep the same SDR radio which they have been trained on operating for many years, while still enhancing its features and modes of operation, is a tremendous benefit for Army Personnel to make sure they are comfortable with their communications for their operations.
SP's: How long has the SDR technology been used in tactical radios and how has Harris employed this technology? Can you elaborate on the USP (unique selling point) and key features of the same?
Timothy: Harris' first SDR, the RF-5000, was released back in 1986 and we have continued to develop and deploy generations of SDRs since. We are now in full production of our FALCON III™ Third-Generation SDR family of tactical radios. SDR technology helps us to close gaps of interoperability across our family of radios to support all areas of the battlefield. It also allows us to enhance the capabilities of our radios through software and react quickly to support the needs of our military customers as missions change and threats evolve.
SP's: How do you see the role of SDR in tactical communications revolutionizing tactical military communications?
Timothy: The most effective and sustainable method of enhancing military communications and closing gaps within a tactical communications architecture is through the software implementations of new waveforms or applications. The role of SDR is critical to ensure that military communications evolve fast enough to remain effective vs the emerging challenges that warfighters face today and will face into the future.
SP's: Please advise if there is a direct or indirect connect of SDR with Revolution in Military Affairs (RMA) in your view?
Timothy: RMA has come about due to the advancement in the microprocessor and chip technology, this has resulted in warfare moving from being tri-dimensional to penta-dimensional fueling a shift from being platform centric to network centric. SDR is driving network centricity to new heights resulting in optimum and timely exploitation of resources.