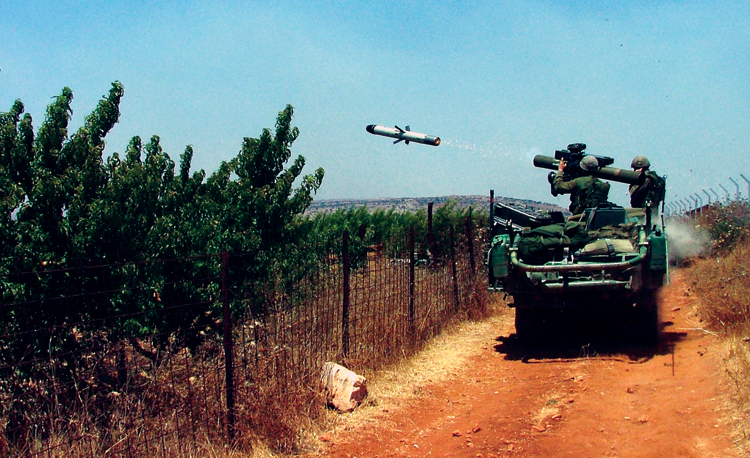 The Spike ER is a multi-purpose precision tactical armour-piercing missile with a range of 8 km which can also be mounted on multiple platforms ranging from wheeled and tracked vehicles to helicopters
Prospects for the Israeli Spike missile have got a new lease of life in the Indian market with the Indian Army reportedly putting this system on the fast track procurement route.
The Indian Army declined to confirm or deny reports that 240 Spike ER missiles and 12 launchers are being purchased as an "emergency procurement" under financial powers delegated to the Vice-Chief of Army Staff.
Rafael's Spike ER, with a range of up to 8 km, is a multipurpose missile system which can be mounted on multiple platforms, including helicopters. It's an advanced, fifth-generation version of the Spike Anti-Tank Guided Missile (ATGM).
The Spike procurement received a go-ahead from the Defence Acquisition Council in 2014, but the process got stalled because of avowed maturity of the indigenous solution.
The Spike procurement has now been revived as an urgent requirement, although in much reduced numbers. Under financial powers delegated to Vice-Chiefs in November 2018, the armed forces can make procurements to meet urgent operational requirements costing up to 500 crore. This process does not require to go through the time-consuming decision-making loop which ends at the door of the Defence Acquisition Council headed by the Defence Minister.
Informed sources infer that limited induction of the Spike could open doors for larger procurement of this multi-purpose missile in the anti-tank/anti-armour role.
The Spike was preferred over the American offer of the Javelin missile.