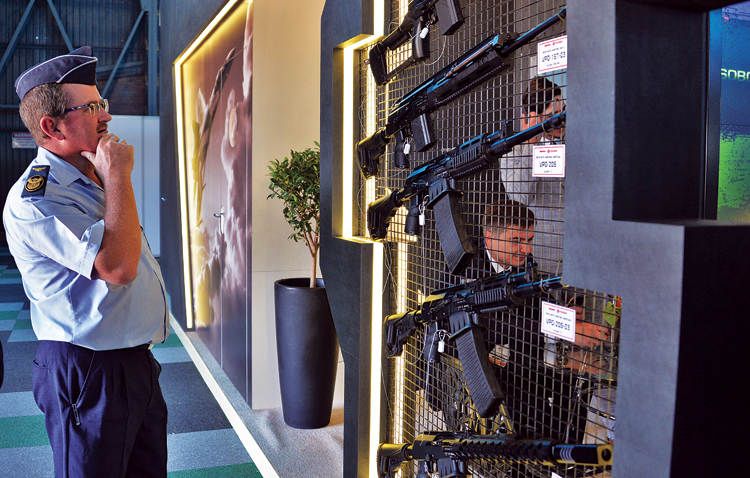 This year Mikhail Kalashnikov's centennial will be widely celebrated on November, 10th. The great small arms designer worked for the Russia's sole state-owned arms trade company Rosoboronexport for many years as chief adviser to the Director General on small arms and personally brought the company hundreds of contracts with foreign customers for the supply of weapons of his own design.
The Kalashnikov jubilee combines a variety of events including a high-ranking conference which was held on September, 17th in the city of Izhevsk where the master's most famous product AK-47 was born at the local plant. Being one of the event sponsors, Rosoboronexport signed an agreement on cooperation and partnership with the "Kalashnikov Union of Russian Gunmakers" non-profit organization.
The document signature aims to increase export volume of non-military and service weapons and related ammunition. Besides, the agreement is to improve cooperation between the main Russian exporter and manufacturing enterprises for better marketing.
"The market of non-military and service weapons is the new area of our work. Nevertheless, by now Rosoboronexport has already fulfilled one contract on this subject matter and has prepared over 30 commercial offers to partners from 20 countries in the amount of around 2.5 billion roubles. I am confident that by means of our joint efforts with the Union of Russian Gunmakers we will be able to increase considerably the share of Russian products in this fairly concentrated market segment and to support our enterprises," said Rosoboronexport's Director General Alexander Mikheev, who also holds a position of deputy chairman of the Union of Russia's Machine Builders.
Rosoboronexport has been aggressively pushing civil arms to international customers. The new spectrum of related products include Saiga carbines, guns MR-18, MR-135, MR-156, MR-27 and MR-43, Viking pistols, ORSIS T-5000M rifles, Vepr carbines, related cartridges and accessories. Foreign customers may be interested in civil modifications of the Dragunov sniper rifle under the trademark of Tigr.
Following recent amendments to the National Law on Weapons, Rosoboronexport was granted the right to sell nonmilitary weapons in the interests of lawenforcement agencies of partner nations, which are now able to get whatever they need from a single reliable source. This new type of services is also applicable to numerous shooting sports and hunting associations worldwide.
Rostec Corporation subsidiary Rosoboronexport is one of the leading players at the international market working out over 85 percent of the total defense export from Russia. The company serves to over 700 national enterprises to establish reliable ties with more than 100 countries worldwide. The recent decision on civil arms export should extend the company geography and contracts portfolio.