February 17, 2014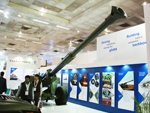 Kalyani Group's 'big gun' plans forge ahead
The Baba N. Kalyani-promoted Kalyani Group has managed to grab the attention of the Indian Army in a big way following its showing at the recent Defexpo show. SP's can confirm that the company has a series of follow-on meetings with the Army over the next two-three weeks to fine-tune possible cooperation...
Read More
February 08, 2014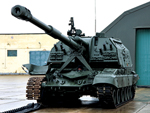 Guncertainty!
If there's one word that typifies everything that could be wrong about the defence modernisation process in India, few would argue that it's 'artillery'. At Defexpo 2012, cautious optimism had replaced cynicism following a decade of stops and starts that had reduced the field to farce.
Read More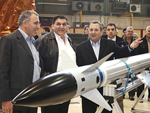 Indo-Israeli LR-SAM Naval Test This Year
Delayed by over four years, but this one is truly better late than never. In what will be a significant boost to the Indian Navy's quest for a credible air defence system deployable on its frontline vessels and aircraft carriers, the Indo-Israeli long-range surface-to-air missile (LR-SAM) system will be tested in a naval configuration...
Read More
February 07, 2014
VSHORADS Decision This Year?
In a remarkable sign that interoperability is moving forward meaningfully in critical areas between the armies of the US and India, a young lady officer has passed the Indian Army's rigorous Heavy Drop Course in Agra with flying colours, graduating in second place.
Read More
February 06, 2014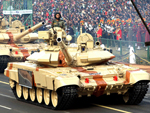 Defexpo arrives, with cautious optimism
In a remarkable sign that interoperability is moving forward meaningfully in critical areas between the armies of the US and India, a young lady officer has passed the Indian Army's rigorous Heavy Drop Course in Agra with flying colours, graduating in second place.
Read More
January 20, 2014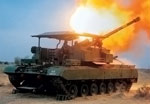 DRDO may unveil 130mm Arjun Catapult at Defexpo 2014
After successfully demonstrating the first prototype of the Arjun Catapuly system to the Indian Army during automotive and firing trials in 2012, the DRDO is now all set to unveil the system for the first time at Defexpo 2014.
Read More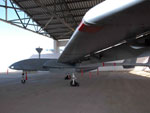 India set to become largest operator of Heron UAS
With the Indian Cabinet Committee on Security clearing a deal for 15 additional IAI-Malat HERON-I medium-altitude long-endurance unmanned aerial systems (UAS), the MoD is likely to sign a contract with Israel next month, making India the largest operator of the type.
Read More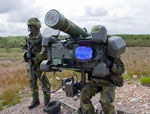 Saab to field biggest team yet at Defexpo 2014
Swedish firm Saab, fresh after the delight of winning a major fighter competition in Brazil, will be fielding its largest yet team and display this year at Defexpo 2014.
Read More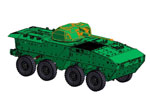 Tata motors to unveil 'WhAP' at Defexpo 2014
Tata Motors will be unveiling a brand new specialty vehicle, the Wheeled Armoured Platform (WhAP) at Defexpo 2014 next month. The vehicle platform, developed jointly with the DRDO's Vehicle Research...
Read More
January 13, 2014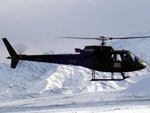 Glimmer of hope for 197 RSH competition
Indicating possible positive movement in the interminably stalled reconnaissance and surveillance helicopter (RSH) acquisition programme, the two finalist vendors Eurocopter (now Airbus Helicopter) and Kamov have extended the validity of their commercial bids till June 2014.
Read More
December 21, 2013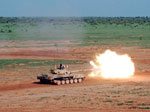 Army strike formation validates new assault concepts
The Army's 36 Reorganised Army Plains Division (RAPID), part of the Bhopal-based 21 Strike Corps has successfully validated a slew of new warfighting concepts in Exercise Shahbaaz Ajay in the Thar Desert.
Read More
November 12, 2013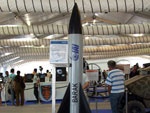 Army, Navy 'disappointed' as MoD defers crucial missile buys
The Army and Navy, which had anticipated a tough decision at November 11's meeting of the Defence Acquisition Council, were left disappointed with sensitivities forcing Defence Minister AK Antony to err on the side of caution.
Read More
November 11, 2013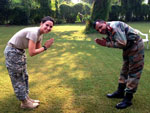 US Army lady officer qualifies
In a remarkable sign that interoperability is moving forward meaningfully in critical areas between the armies of the US and India, a young lady officer has passed the Indian Army's rigorous Heavy Drop Course in Agra with flying colours, graduating in second place.
Read More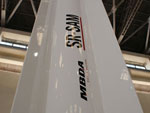 Indo-French 'Maitri' missile program to take off
Could there finally be some seriously good news for MBDA in the Indian market? It could go down as one of the longest, most protracted set of negotiations in the history of weapons partnerships, but after over five years in discussions and literally endless parleys over technology and workshare...
Read More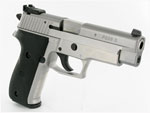 Indian Customs to float significant small-arms requirement
The newly cleared Bharat Forge and Elbit Systems joint venture—BF Elbit Advanced Systems Ltd-- will intially focus on the Army's artillery requirements before expanding into more advanced equipment for all three services.
Read More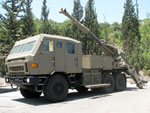 Bharat Forge-Elbit JV to focus on gun, vehicle programmes
The newly cleared Bharat Forge and Elbit Systems joint venture—BF Elbit Advanced Systems Ltd-- will intially focus on the Army's artillery requirements before expanding into more advanced equipment for all three services.
Read More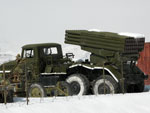 Contract for Army's new MBRL carriers soon
A Rs 100 crore contract for the Army's new BM21 multibarrel rocket launcher vehicles is likely to be awarded shortly to the Ashok Leyland-L&T consortium that was declared lowest bidder in the competition earlier this year. Sources say the company is likely to be contracted for the supply of about 100 units...
Read More
November 7, 2013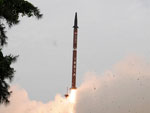 Agni missile family's month out
The Agni family of strategic ballistic missiles, barring the under trial Agni-V, will be tested in a rapid series of launches starting this month. The in-service Agni-I, Agni-II and Agni-III will be tested as part of an exercise by the Strategic Forces Command, while the Agni-IV, yet to join service...
Read More
November 6, 2013
DRDO wants new wind tunnel for hypersonic weapons
The Defence Research and Development Laboratory (DRDL) is looking to commission a one meter diameter hypersonic wind tunnel to meet R&D requirements to support the design of futuristic hypersonic missiles and re-entry vehicles that require generation of large amounts of aerodynamic data.
Read More
October 28, 2013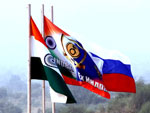 Indo-Russia Military Exercise Indra 2013
Taking military-to-military relations to the next level, the first combat group level exercise between India and Russia, Indra-13, has been conducted successfully in the Thar Desert, with both sides satisfied with the level of interopability and cooperation established in the joint military training drill.
Read More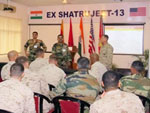 US Marines-Indian Army amphibious staff exercise
The US Marines 13th Marine Expeditionary Unit (MEU) and troops from the Indian Army's 91 Brigade conducted a joint amphibious staff exercise Shatrujeet 13 this month in Kochi, Trivandrum and Peryakadu on the west coast, along with staff exchanges in Goa.
Read More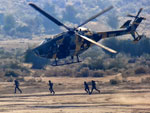 Golden 2013 for ALH Dhruv
2013 has been a blessed year for the indigenous advanced light helicopter (ALH) Dhruv helicopter. Following the handing over the first weaponised Dhruv variant, christened 'Rudra' to the Indian Army earlier this year, the proven helicopter platform clocked 100,000 flying hours this month...
Read More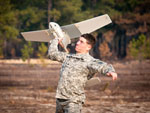 Army for 49 hand-launched UAS
The Indian Army is looking for 49 man-portable hand launched unmanned air systems specifically designed for tactical surveillance in the border areas of Jammu & Kashmir. The Army's Udhampur-based Northern Command has floated a tender specifying the need for a system that is capable of over-the-hill...
Read More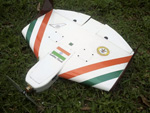 New national mini-UAV competition
Overcoming planning delays that saw the programme cancelled this year, India's National Programme on Micro Air Vehicle (NPMICAV), a Department of Science and Defence Research and Develoment Organisation (DRDO) joint effort, has finally announced fresh dates for its countrywide competition MICAV2014...
Read More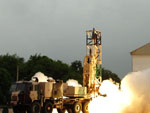 DRDO to unveil export variant of Prahaar missile in Korea
Pragati, a modified only-for-export variant of the Defence Research and Development Organisation's (DRDO's) newest tactical surface-to-surface battlefield missile Prahaar...
Read More
August 21, 2013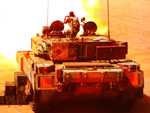 Arjun Mk.II begins user trial-by-fire
It's the most crucial phase for Project Arjun. The new and improved Arjun Mk.II has begun user trials in the deserts of Rajasthan, an exercise that hopefully confirm its usefulness to the Indian Army. With over 90 improvements to the base Mk.I version, the Chennai-based Combat Vehicles R&D Establishment...
Read More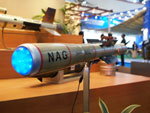 Fresh Nag ATGM trials successful
After major setbacks a year ago, the Nag anti-tank guided missile project has bounced back, with a series of successes at the Mahajan Field Firing Range in Rajasthan in recent trials, where the missile was tested with a new imaging infrared (IIR) seeker of much higher resolution than the earlier one.
Read More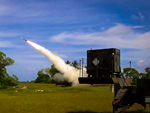 Raytheon continues Patriot push in India
A decade after Raytheon first began its big push of the Patriot PAC-3 integrated air and missile defence system to India, the company remains committed to India as a potential customer.
Read More
Army orders more INVAR for T-90S
In a big relief coming in for the Mechanised Forces, the Indian Army has finally managed to conclude a long-awaited Rs 3,000-crore deal for additional INVAR anti-tank guided missiles license built by Bharat Dynamics Ltd with Russian technology.
Read More
August 19, 2013
LR-SAM's big test this month
The Indian Navy is waiting with baited breath for this system, and finally there could be good news. The Indo-Israeli long-range surface-to-air missile (LR-SAM) programme will take a big leap forward this month with the first fully integrated test to be conducted in Israel in the presence of officials...
Read More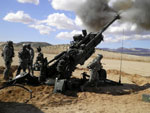 India, US ready to sign deal for 145 M777 ultra-light howitzers
History may be around the corner for the Indian Army's artillery regiment, with the first ever acquisition deal for howitzer guns since the Bofors scam in the 1980s. The US Pentagon has provided final notification to the US Congress...
Read More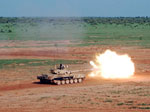 Indian Army for SIMFIRE shooting simulators for battle tanks & ICVs
In an effort to hone up firing skills among its mechanised forces, the Indian Army is looking to economise on ammunition and move largely to the realm of simulators, a global best practice among militaries in the west.
Read More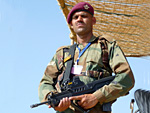 LoC tension spurs concerns over infantry modernisation
The high degree of ceasefire violations on the line of control (LoC) has heightened awareness of slow progress in infantry modernisation in the country. The Army's Infantry Directorate has called for a meeting to speed up...
Read More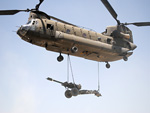 Big US deals to be cleared
The final days of the fiscal could have a marked American flavour, with a few of the US deals in the pipeline for conclusion. The Ministry of Defence (MoD) is understood to be in the final stage of negotiations...
Read More
July 19, 2013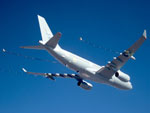 Cabinet clears new Mountain Strike Corps
After six years, the Army has finally obtained approval from the Cabinet Committee on Security to begin setting up a brand new mountain strike corps in the northeast as a principal formation against the Chinese. The corps is likely to be headquartered in West Bengal's Panagarh...
Read More
Pages:
1
2
3
4
5
SP's Other Publications
| | |
| --- | --- |
| Rs. 600/US$180 per year | |
| | |
| --- | --- |
| Rs. 600/US$180 per year | |
| | |
| --- | --- |
| Rs. 1,320/US$325 per year | |