Army's Tactical Communication System (TCS), which should have been fielded in year 2000 was expected to kick-start in 2017 has been meandering till date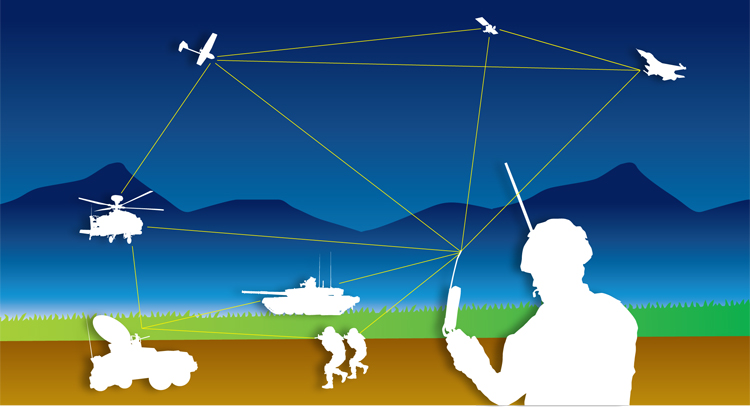 Indian Army plans to induct seven TCS systems for plains and desert areas at a cost of $4 billion over the next 10 years
The bane of modernisation of the Indian Army has been that technological developments in IT and communications far outpace existing procurement processes. The exceptionally long gestation periods of projects risk obsolescence and delay modernization. Further, longer time required to develop security algorithms and obtain Scientific Analysis Group's approval add to the problem. There has always been urgent need to evolve separate procurement procedure for information systems (IS) and communications, ensuring faster induction without compromising transparency and cost-effectiveness. Robustness of transmission, adequate bandwidth, media redundancy and efficient routing are vital for network centricity. However, this has not been possible because of the lackadaisical attitude of the Ministry of Defence (MoD) manned exclusively by bureaucrats; sans military professionals.
But now another factor of severe budgetary constraints has been added; five successive defence budgets allotted under the current government have been negative in actual terms. This has adversely affected the Army's quest for acquiring network centric capabilities. The Army informed Parliament's Standing Committee for Defence in 2018 that it has been constrained to shut down a number of ongoing projects. Those remaining are going slow. Army's Battlefield Management System (BMS), part of the Tactical Command, Control, Communications and Information (Tac C³I) system was foreclosed in 2018 because of lack of budgetary support, although it was being pursued past 13 years. Closure of BMS has also deprived networking of Army's ongoing F-INSAS (Future Infantry Soldier As a System) programme, adversely affects the Tac C³I project and even networking capacity of Special Forces when operating deep behind enemy lines.
Army's Tactical Communication System (TCS), which should have been fielded in year 2000 was expected to kick-start in 2017 has been meandering through red tape. In 1996, the existing Plan Army Radio Engineering Network (AREN) system, earlier designed as the backbone of army's communication that was designed to roll forward, came up for urgent review having become outdated. The TCS was born out of realization that AREN had to be replaced and an upgrade would not be sufficient, as was envisaged earlier especially since legacy radio systems were not designed to connect to broad-reaching IP-based networks. The extraordinary delay of over a decade-and-a-half in TCS was on account of excessive 'red tape' befitting a case study, in that the TCS had been approved thrice by the Defence Ministers but every time the whole case was worked afresh after closing the previous case file – an extreme in red tape-ism and lackadaisical approach to vital issues.
Since 2002, the MoD had been vacillating on categorisation of the TCS project under Make (High-Tech Systems) and Make (Strategic, Complex and Security Sensitive Systems), since private sector participation is allowed in the former category and not latter, and classifying it as former category was attributed to the secrecy of the "frequency hopping algorithm" contained in a tiny microchip. The frequency hopping algorithm provides anti-jamming and electronic countermeasures (ECM) functionality. Tactical communications networks need to be multi-hop wire-less networks in which switches and end points are mobile nodes. In a tactical environment, system performance degraded when switching nodes or communication links fail to operate, narrow band electronic jamming is widespread and bandwidth is at premium.
Fast and adaptive algorithms for performance analysis are desirable for optimising the network. Further, tactical networks commonly use pre-emptive algorithms to achieve low blocking probabilities for high-priority connections when the loss of equipment or electronic warfare in the battlefield is considerable. Under unfavourable conditions, Adaptive Channel Hopping (ACH) algorithm lets sensors switch to a new operating channel/ACH reduces the channel scanning and selection latency by ordering available channels using link quality indicator measurements and mathematical weights. Plenty of research on the hopping algorithms is being done internationally in the public domain and details such as configuring the program are country specific.
Under the programme, two indigenous domestic development agency (DA) consortiums will be awarded contracts to build one TCS prototype each at a cost of $150 million in 18 months
In 2014, there was news about Tata Consultancy Services (TCS) having assisted the Army replace its legacy messaging system with an automated messaging system; a messaging system that relays secured information from one user to another, using the concept of mobile nodes which can be deployed in far-flung locations including in disaster relief situations with highly secure system having multiple levels of security incorporating Fortiora Suite of security products. But this is only a small part of upgrading networked communications, which form the backbone of an effective command and control system though some modern frequency hopping radio sets with integral encryption have been introduced into service in recent years. Also, as the alternative to the surrendered 3G spectrum by the military, the new optical fibre cable (OFC) network being laid will provide modern landline communications in peace stations and to limited extent in the Tactical Battle Area (TBA). However, this by no means compensates for the TCS being static communications.
The TCS is vital for operational preparedness and force multiplication endeavour. Decisive victory in future conflicts will be difficult to achieve without robust and survivable communications, both in the strategic and tactical d omain. We should learn from the TCS in foreign militaries as to how they have tackled the challenges of spectrum, bandwidth, laws of physics, etc. British Win-T programme developed by BAE Systems, Canada's Tactical Command, Control and Communications Systems (TCCCS) developed by CDC Systems of UK, America's JTRS and Contact program of France, all have lessons for us including how these countries have optimized participation and contribution of private sector, use of commercial off the shelf (COTS), time bound closure of procurement procedures keeping in mind criticality of the project and electronics manufacturing, and IT delivery self-sufficiency.
There can be no victory in future battles without secure and survivable communications
According to media reports of 2016, quoting a senior MoD official who spoke on condition of anonymity, the government was all set to award a project under the 'Make in India' category for a TCS for the army in early 2017. Under the program, two indigenous domestic development agency (DA) consortiums will be awarded contracts to build one TCS prototype each at a cost of $150 million in 18 months. The government would provide 80 per cent of the funding for the prototype developments. MoD had reportedly shortlisted the DPSU Bharat Electronics Limited (BEL), and private sector firm Larsen & Toubro (L&T) was set to team with Tata Power SED and HCL Technologies to build a TCS prototype. Each TCS prototype will include a transmission system; a field wireless system based on 4G long-term evaluation technology; routing and switching systems; multiple mobileplatform engineering systems; a network management system; and a security subsystem. The Defence Research and Development Organisation's (DRDO) Centre for Artificial Intelligence and Robotics (CAIR) is reportedly developing a homemade security solution albeit CAIR does not have the capacity to develop security solutions itself and will probably outsourcing the same to laboratories of a DPSU, as has been the practice in the past.
The Army plans to induct seven TCS systems for plains and desert areas at a cost of $4 billion over the next 10 years. Once the two prototypes are handed over to the Indian Army, they will undergo technical evaluation, be tested on the ground and then shortlisted for production. Once a plain- and desert-friendly TCS is inducted, the army will place an additional order of seven mountain-friendly TCS systems. According to an army official, the two selected DAs will need to tie up with overseas defence companies to build Indian Army-specific 100 Mbps (megabits per second) transmission systems, in addition to other critical systems, while the rest of the systems they can build on their own. Also the two DAs must be able to upgrade the fast-changing military communication technologies for the TCS.
Since the TCS will be a dedicated strategic project, the army wants to eventually sanitise the technologies built into the prototype and the final system. It is not clear to the DAs how the army will sanitize each of the technologies, either homegrown or imported, that will be incorporated in the TCS prototypes. But such sanitization by the army will lead to direct interference in the developed TCS prototype. This may create problems especially where technologies are being imported. DAs will also have to get undertakings from original equipment manufacturers (OEMs) for unrestricted use of the imported technologies. Additionally, the MoD wants to retain the intellectual property rights of the systems, but the private sector DA is demanding that it should be vested. Then there is also the grudge by private sector DAs of government granting special favour to BEL in developing the prototype for TCS; MoD has waived off the import duty in the case of BEL, but the private sector DA has been asked to pay import duty on the products that they import for the TCS prototype, which the latter consider highly unfair.
Decisive victory in future conflicts will be difficult to achieve without robust and survivable communications, both in the strategic and tactical domain
But there has been no news over the past two years; whether the DAs have been developed or not; there appears to be no urgency. The news in end 2016 of MoD choosing two DAs and likely to award the TCS as 'Make in India' project for developing TCS prototypes is exact duplication of what had been reported more than a year back. Even then it had been reported that: BEL and the consortium of L&T, Tata Power SED and HCL had reportedly been selected by the government for developing the prototype of the TCS; the government will pay 80 per cent of the development cost while 20 per cent will be funded by the industry, and for TCS, both the selected parties will make the prototype system and the best bidder will then execute the whole project.
The TCS is to have a new generation meshed network exploiting the growth in microprocessor, radio, mobility and satellites; based on lightweight high mobility vehicles which will form highly mobile communication nodes connected as a grid; largely based on tested COTS technologies; high bandwidth with voice, video and data; high capacity point-to-point radio backbone with multiple redundancies; high capacity point-to-multipoint wireless access at the user end; robust and survivable trunk and access radios; redundancy and scalability based on satellites; inbuilt protection against cyber and electronic attacks using firewalls and frequency hopping spread spectrum techniques; encryption and multi-level network security; real-time management of spectrum; integration with legacy systems, strategic networks, national communication systems; effective interoperability within the army and other services during joint operations; lightweight user terminals; and finally effective integration of all Operational Information Systems. But going by present indications it is difficult to gauge whether the Army will be able to successfully field the seven TCS Systems it wants, after due trials, within the next decade and a half.